View Our Gallery

About Us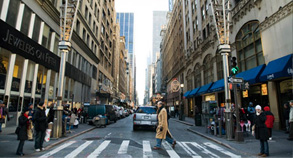 Vijay's House of Polishing – located in the heart of the New York City Diamond District and the ultimate choice in polishing and plating. Specializing in jewelry, precious metals, and custom items you may wish to develop using our specialized techniques, our goal is to truly enhance the aesthetic of your piece.
With its beginnings as a traditional polishing shop – specializing in gold, silver and rhodium plating – Vijay's House of Polishing has developed and refined its techniques to provide clients with a more diverse offering. With a broad range of colors and items (both metallic and non-metallic) for plating, we welcome you to explore imaginative ways to develop your piece.
Working one-on-one with designers and clientele, we will do our best to provide you with the highest quality of service. You are welcome you to explore our offerings listed here or Contact Us with questions regarding services or custom orders.
Polishing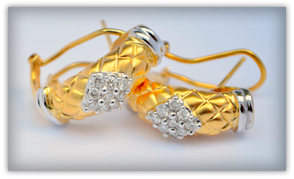 Polishing
For castings polishing includes removing sprews, magnetic tumbling and pre-polish prior to setting For finished pieces we carry out all the necessary steps to provide the best polished finish for your piece
Finishes:
Shiny
Satin (Light/Medium/Heavy)
Sandblast
Plating
Colored Gold Plating
Flash gold plating consists of the following:
Gold
14K Yellow Gold
14K Italian Gold
18K Yellow Gold
18K Green Gold
22K Yellow Gold
24K Yellow Gold
Yellow Micron*
Yellow Vermeil-Micron*
Brown Gold
Baby Pink Gold
Perma-Crystal Pink**
White
Rhodium
Two-Step – for plating of Yellow-Gold to White
Perma-Crystal White**
Black
Rhodium
Super Black
Perma-Crystal Black**
**see Perma-Crystal Coating for more information
*see Micron Plating for more information
Micron Plating
Micron plating utilizes complex process of building micro-layers of liquid gold on to precious metals and watches. Micro-layers can range from 0.5-microns to 3.0-microns.
Vermeil
Vermeil is a specialized gold layering technique for silver and antique jewelry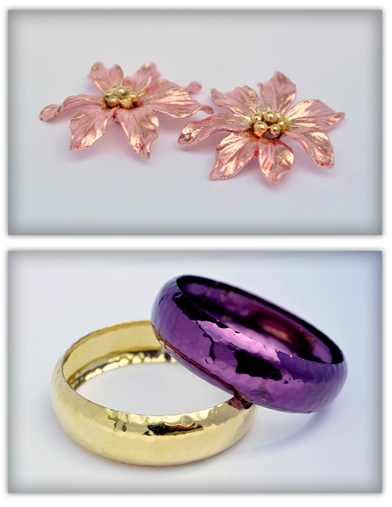 Coating
Perma-Crystal Coating
Perma-Crystal Coating is a unique process of bonding colored crystals onto metals in order to create a unique spectrum of colors. These colors range from marble white, cherry red, baby pink, orange, lemon yellow, green, blue, violet, jet black, and gold.
We also offer a transparent perma-crystal coating as a protective layer for any piece of jewelry. This is in addition to any other polishing or plating process carried out on your piece. It is especially recommended for the prevention of tarnishing and/or wear of precious metals.

Specialty Services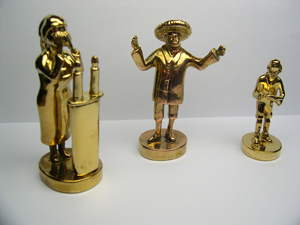 Specialty Services
Our services are not limited to watches and jewelry. We also specialize in the plating of unique items such as collectable belts, statues, metal handbags and many more. In addition to gold and steel, we also plate on brass, silver, copper and pewter.
Location / Contact Us
Follow us and view our reviews on Yelp!